Find out what's new in food allergy research, including news on needle-free epinephrine products. Plus, check out this month's mythbuster on whether epinephrine auto-injectors can be given through clothing.
---
Research: Are needle-free epinephrine products for treatment of anaphylaxis coming?
At the recent 2022 Annual Meeting of the American Academy of Allergy, Asthma & Immunology (AAAAI), several US-based companies presented research on their needle-free epinephrine products for the treatment of anaphylaxis. Aquestive Therapeutics is working on a film that can be applied sublingually (under the tongue) for the delivery of epinephrine. This means the epinephrine will be absorbed from the tissues under the tongue. For more on the study on sublingual administration, see the AAAAI press release. Intranasal formulations (nasal sprays) are also under development at both ARS Pharmaceuticals and Bryn Pharma.
While it's early days for the investigation of these options, it's good to know that work is underway!
We'll continue to follow the news on these alternative delivery routes for epinephrine and keep you informed.
---
Research: Positive results with fecal microbiota transplants for patients with peanut allergy
Also at AAAAI 2022, positive results were shared on the first-of-its kind clinical trial at Boston Children's Hospital involving fecal microbiota transplants (FMT) for peanut-allergic patients.
The FMT treatment is derived from stool samples provided by healthy, non-allergic donors and delivered in frozen capsules to young adults with peanut allergy. It enabled some study participants to consume small amounts of peanut safely.
There is growing evidence that the bacteria living in our intestines help shape our immune systems. FMT replaces the intestinal bacteria of peanut-allergic patients with that of non-allergic donors.
Dr. Rima Rachid, lead investigator and co-director of the Food Allergy Program at Boston Children's Hospital said, "These results were very encouraging. A single FMT led to a significant increase in the threshold of reactivity to peanut at both 1 month and 4 months after treatment, showing that the effect was prolonged. This study is offering hope that microbiome interventions may be effective in food allergy." Find more information in this press release.
This treatment is one of many options being investigated that involve the gut microbiome in the treatment of food allergy. It's great that work is underway for new treatment options, we will keep you updated as we learn more about FMT and others.
---
Mythbuster: Can epinephrine auto-injectors be given through clothing?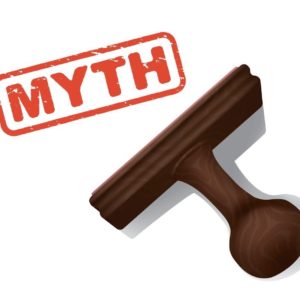 FACT: Yes, epinephrine auto-injectors (e.g. EpiPen®, ALLERJECT®, EmeradeTM) can be given through clothing if necessary, but it's best to avoid seams and pockets. The auto-injectors should be injected into the mid-outer thigh and you do not necessarily need to remove clothing to administer them.

Tags: Epinephrine, mythbuster, Research