Have your say and participate in a study on introducing baked milk and/or egg. Learn about our advocacy with foodservice. Plus, check out our two mythbusters on whether food allergy and pollen allergy can overlap, and whether trick-or-treat sized candies/chocolates always have the same ingredient list as the full-sized versions.
---
Research: Parents – help researchers identify the best approach for introducing baked milk and/or egg into the diet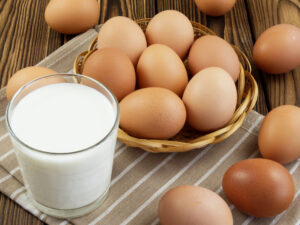 An international study is looking at baked milk and/or egg consumption by children after the successful completion of an oral food challenge. This important study aims to understand the introduction of baked milk and/or egg into the diet, including in what form, quantity and frequency, and the educational needs to support continued feeding at home.
Take the survey 
To be eligible, your child must have a diagnosed milk and/or egg allergy and have successfully completed a baked challenge.
About 10-15 minutes is needed to complete each survey and all responses will remain anonymous.
Access the survey at https://redcap.link/bakedfoods    
Why your participation matters 
Your participation is vital to providing the researchers, and patient organizations like ours, with insight on the general comfort with baked foods and barriers to feeding baked egg and milk at home after a successful challenge.
The results of this survey will help to ensure we create meaningful tools and resources to help support families in keeping baked egg/milk in the diet, which ultimately can lead to a faster resolution of egg and milk allergies in children.
If you have already participated in this survey, thank you.
---
---
Advocacy – Eating out: Reminders for foodservice
Do you work in foodservice? As more and more people are beginning to venture out again to eat outside the home, we created a helpful resource for the foodservice industry on how they can help keep allergic consumers safe during this time, and what shared responsibility looks like between the consumer and the foodservice establishment.
Our "Serving guests with food allergy during COVID-19" resource provides useful and practical recommendations for foodservice operators. The objective is to help the foodservice and restaurant industry be well prepared in serving those with food allergy, both in-house and through pick-up/delivery services.
Advocacy in action
We are continuing to work with key stakeholders in the Canadian foodservice industry to ensure you can eat out safely by having access to the information you need to make an informed dining choice.
Visit our foodservice page to learn more about training available for foodservice.
---
Mythbuster – Can food allergy and pollen allergy overlap?
FACT: Yes, they can. Oral Allergy Syndrome (OAS), now usually called Pollen Food Allergy Syndrome (PFAS), is a type of food allergy. With OAS/PFAS, the proteins in certain fresh fruits, vegetables and tree nuts are similar to those in pollens, and this "cross-reactivity" can cause allergic symptoms like an itchy mouth or throat. Symptoms may be worse in the cross-reactive pollen season. For example, if someone is allergic to birch tree pollen and has symptoms in the springtime, they may also experience symptoms from eating fresh fruits like apples.
---
Mythbuster – Do trick-or-treat sized candies/chocolates always have the same ingredient list as the full-sized versions?
FACT: Trick-or-treat sized candies and chocolates may not always have the same ingredient list as the full-sized product.
Many companies create a Halloween edition of their products, usually a smaller sized version of the product, which can sometimes be distinguished by different packaging with fun Halloween colours and/or designs. Although the product itself may look the same, the ingredients may differ from the full-sized version, as the Halloween version may be manufactured in a different facility. It is important to read the ingredient label carefully from start to finish, including any "may contain" statements, on all product sizes and versions, even if it has been "safe" in the past. Learn how to do the "triple check" and call manufacturers directly if you have any questions on the product ingredients.
Learn more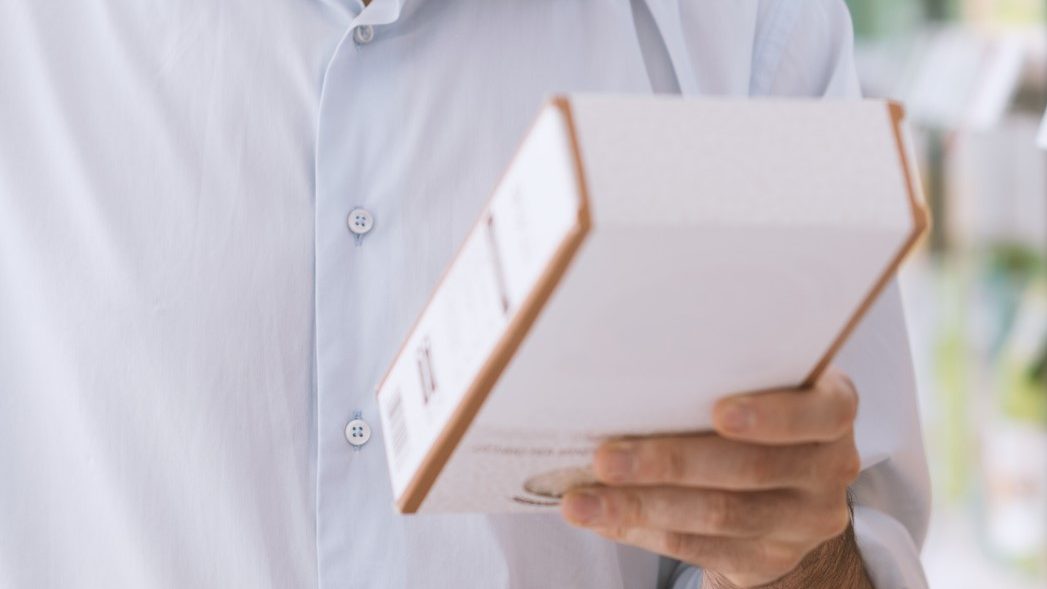 Reading food labels
Find more tips for reading food labels, and learn how to do the triple check.
Trick-or-treating during COVID-19
Learn how to celebrate safely.
Grocery shopping during COVID-19
Check out our helpful tips for grocery shopping in-person or online.
---
advocacy, Advocacy in action, call for participation, Food labelling, mythbuster, Oral Allergy Syndrome, Pollen Food Syndrome, Research