Find out the latest in research on needle-free epinephrine products and treatment options for EoE. Plus, check out this month's mythbuster on whether you should avoid edible insects if you have a crustacean allergy.
---
News: U.S. FDA grants Fast Track Designation to a needle-free epinephrine product for treatment of anaphylaxis
Last month, we shared information about several U.S.-based companies on their needle-free epinephrine products for treatment of anaphylaxis. One of the companies, Aquestive Therapeutics, has announced that the U.S. Food and Drug Administration (FDA) has granted Fast Track Designation to their product, a sublingual film that can be applied under the tongue for delivery of epinephrine.
Fast Track is an FDA process designed to facilitate the development and expedite the review of potential therapies to treat serious conditions and fill unmet medical needs.
For more information, see the press release.
We're continuing to follow this exciting new development and will ensure you are kept informed.
---
News: EoE patients may soon have their first treatment option in the U.S.
Sanofi and Regeneron have announced that the U.S. Food and Drug Administration (FDA) has accepted a Priority Review for Dupixent® (dupilumab) in patients aged 12 and older with eosinophilic esophagitis (EoE). If approved, Dupixent will be the first medicine available in the U.S. indicated to treat EoE in patients aged 12+. The target action date for the FDA decision is August 3, 2022.
Priority Review designation means the FDA's goal is to act on an application within 6 months. It is granted to therapies that have the potential to provide significant improvements in the treatment, diagnosis, or prevention of serious conditions.
This announcement provides hope for EoE treatment options, we will share updates with you as we learn more. Currently in Canada, Jorveza™ is the only medication approved by Health Canada to treat EoE in adults.
For more details, read the press release.
---
Mythbuster: If someone has a crustacean allergy, should they avoid edible insects like crickets?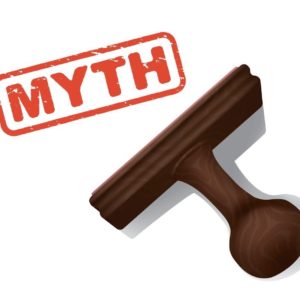 FACT: Some of the proteins in edible insects, like crickets and mealworms, are similar to those found in crustaceans (e.g. crab, shrimp, lobster). This is why people with a crustacean allergy can have allergic reactions to edible insects, which are becoming more widely available as snacks or as a source of protein in certain foods. Talk to your allergist about any concerns before consuming edible insects or foods containing them.
In addition to crustaceans, there are other allergies to talk to your allergist about which may be relevant to safely consuming crickets. These include other insect allergies such as cockroach allergy as well as house dust mite allergy.
Keep in mind that edible insects are not considered a priority food allergen and are not subject to the enhanced allergen labelling requirements. However, the list of ingredients must identify them whenever they're a primary ingredient in a pre-packaged food. Always read the label when you purchase a product and call the manufacturer if you have any questions before consuming the product.
---
crustacean allergy, EoE, Epinephrine, mythbuster, Research