Your voice made a big difference with Health Canada's consultation on online food sales, learn how you can participate in a birch allergy study (registration closes tomorrow!) – this study now requires less time from participants than before. Learn what's new in food allergy research from the 2023 Annual Meeting of the American Academy of Allergy, Asthma & Immunology (AAAAI). Plus, check out our mythbuster on vegan products – are they safe for those with milk and/or egg allergy?
---
Advocacy in action: Your voice made an impact on Health Canada's consultation on access to ingredient information for food sold online
Health Canada has released a report called "What we heard" featuring the results from the recent public consultation on online food sales. Thanks to everyone who participated and provided their valuable input on this important food safety initiative. Because of our advocacy efforts, the need for complete ingredient information and disclosure of allergens is among the top responses received as part of the overall feedback.
Background
With the rise in food being purchased online for groceries and food delivery (e.g. take-out) throughout the pandemic, the need for clear and accurate ingredient information has never been greater. At the start of the pandemic, we heard from many of you about challenges with purchasing food online. Currently, the Enhanced Food Allergen Labelling laws only apply to the physical package of pre-packaged foods and don't extend to the labelling requirements for the same products sold online or to food sold online for take-out/delivery.
We raised this issue with Health Canada on behalf of our community, emphasizing the need for accurate and complete ingredient information for all food products, regardless of how or where they are sold, so Canadians with food allergy can make safe, informed choices.
In 2022, Health Canada launched a public consultation to address this need for more information and guidance about food sold online.
Results
Here are some of the key highlights of the "What we heard" report. 
Potential improvements for accessing food information:
Legible and zoom-able images of the food package – specifically images of the front of the package and the list of ingredients (including any mandatory and precautionary allergen statements)
Prominent allergen statements or website navigation features to easily identify products that contain (or not) certain allergens
Availability of all information required on food packages also available on product information pages
A mandatory approach (as opposed to voluntary guidance) to the provision of food information on product information pages
What's next?
Health Canada and the Canadian Food Inspection Agency (CFIA) will consider all input provided during the consultation as they proceed with the development of guidelines for the provision of food information for foods sold online. There is no specific timeline provided in the report, however, we will continue to follow this process and act as your voice on this important initiative.
Thank you for helping us advocate for greater access to accurate ingredient information and clear labelling! Together, we're making a better #FoodAllergyFuture.
---
---
Research: Participate in a birch allergy study – registration closes TOMORROW March 4th!
A birch allergy study is underway at Cliantha Research in Mississauga, Ontario. They are seeking healthy adults to participate in this study. Please note that the study duration has been shortened.
As there is cross-reactivity with birch pollen and certain fresh fruits, vegetables and tree nuts, some members in the food allergy community who may also have a birch allergy might be interested in this study or know affected individuals who could be interested.
Learn more, including eligibility and the $10,530 compensation for participants. Register before end of day tomorrow.
---
---
Research from the latest medical conference, AAAAI 2023
Below is research that was presented at the 2023 Annual Meeting of the American Academy of Allergy, Asthma & Immunology (AAAAI) in February.
New developments in needle-free epinephrine products for the treatment of anaphylaxis
Epinephrine nasal sprays
Bryn Pharma announced positive data and shared results from a recently completed clinical trial comparing its UTULY™ epinephrine nasal spray vs the 0.3 mg epinephrine auto-injector (EAI). The primary objective of the trial was to evaluate whether the administration of the nasal spray and outcomes could be comparable to those seen with the administration of the 0.3 mg EAI.
"We were extremely pleased with the results achieved in this pivotal study, demonstrating that therapeutic levels of epinephrine were achieved as quickly and maintained those levels for essentially twice as long as those achieved using the current standard of care, 0.3 mg IM autoinjector, with a similar safety profile," said David Dworaczyk, Ph.D., CEO of Bryn Pharma. Read the press release.
ARS Pharmaceuticals announced positive data for its neffy® epinephrine nasal spray, which supports the new drug application for the nasal spray, currently under review with the U.S. Food and Drug Administration (FDA).
"We are excited to share these data from two of our primary clinical trials and the integrated analysis demonstrating the performance of neffy. The research demonstrates that neffy delivers consistent epinephrine levels across a range of administration conditions, including during self-administration and in children," said Richard Lowenthal, M.Sc., MSEL, co-founder and CEO of ARS. Read the press release. 
Epinephrine sublingual film
Aquestive Therapeutics recapped positive data from studies of AQST-109 epinephrine sublingual film, one that is applied under the tongue for the delivery of epinephrine.
Dan Barber, Aquestive's President and CEO said, "We look forward to engaging with leaders in the allergy community and providing insights into how our therapeutic candidate has the potential to provide an important advancement for the treatment of acute allergic reactions, if approved by the FDA." Read the press release.
Strides are being made in needle-free products for treatment of anaphylaxis, and we'll continue to keep you updated with news.
---
Unnecessary food allergy panel testing can create burden for patients
Food allergy panel testing continues to be inappropriately used to diagnose people when they are exhibiting chronic, non-specific symptoms, according to new research. "This leads to patients experiencing unnecessary anxiety, and often prompts patients to eliminate foods from their diets that they can safely consume," said Jenika Ferretti-Gallon, MD, primary author of the study.
Researchers found that 76% of testing was performed due to non-IgE-mediated symptoms, including chronic abdominal pain and behavioural issues. Even so, this testing was still used in some patients as a directive for elimination of foods.
These findings indicate a need for improved education for patients and healthcare providers alike.
The AllergyCheck.ca app can help you better understand if your symptoms may be caused by food allergy and whether further advice from an allergist is recommended.
---
Mythbuster: Are vegan products safe for those with milk and/or egg allergy?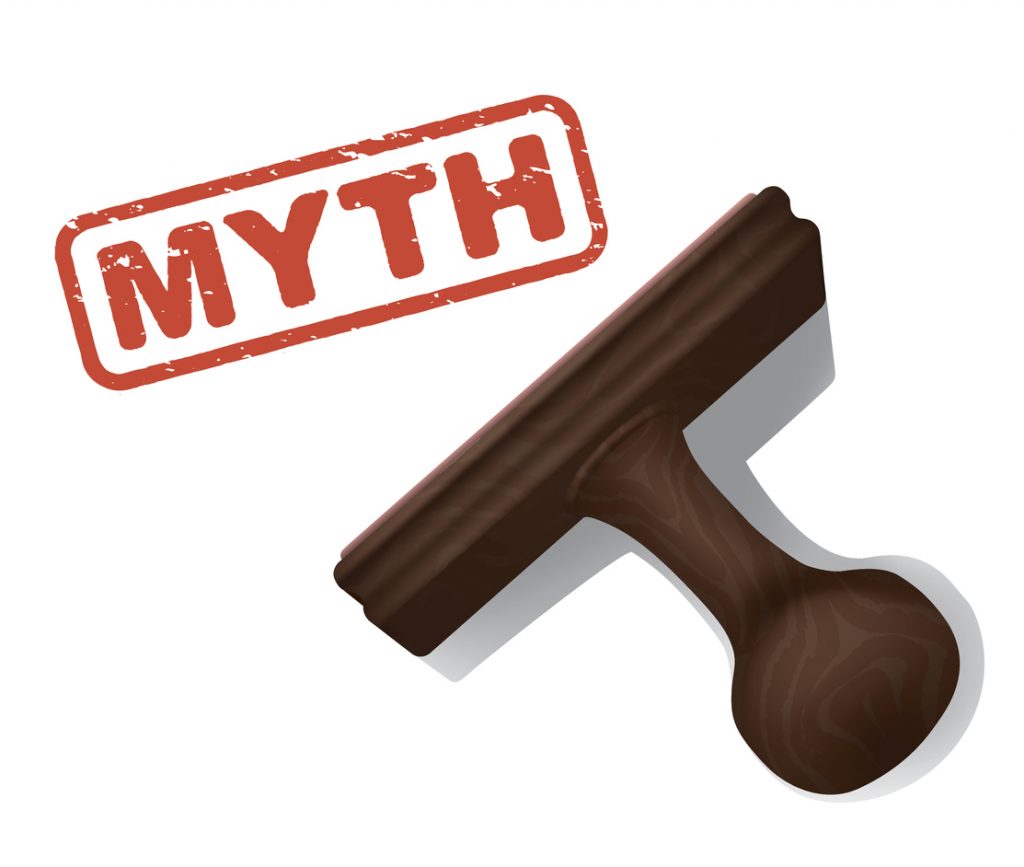 FACT: No, not necessarily. While vegan means the absence of animal ingredients, like milk and egg, this may not always be the case for all vegan products. As an example, manufacturers of some vegan products include a 'may contain milk' statement to indicate that the product may have been cross-contaminated with milk during the production process.

As a general safety measure, it's important to always read the list of ingredients and all accompanying statements and to contact the manufacturer with any questions. Don't assume a vegan product means "free from milk and/or egg", check the label.

Help us educate your communities and share this mythbuster with them! Find more mythbusters at foodallergycanada.ca/mythbusters.

Tags: AAAAI, Advocacy in action, diagnosis, egg allergy, milk allergy, mythbuster, nasal epi, Research, sublingual film, vegan